Who doesn't like silence? If we want noise, we make it ourselves! We don't need to hear our garage doors groaning and roaring in our ears! As a matter of fact, noisy garage systems make a point. Their loud noises are not always innocent and they are often the sign of hidden problems. So, what's the common need uniting all garage door owners? To ensure silence but also to make sure there are no problems. In some cases, one leads to the other and it's always best to take action to avoid noises than to deal with problems. So, let's see how we can keep our overhead door system quiet.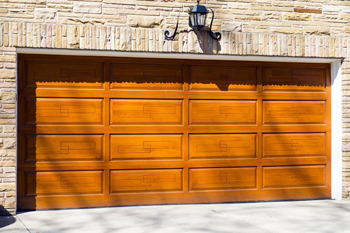 How to keep your overhead door quite
If you want silent garage door operation, invest in silent parts.
Get belt drive garage door openers. Unless the door is excessively heavy and requires a regular chain system, it's best to get belt openers since they are quieter.
Don't get steel garage door rollers. Get nylon ones. Once more, nylon rollers won't be the perfect choice for very heavy doors but they are great for average residential ones. They provide low maintenance operation for many years and the most significant thing is that they are silent.
On top of that, you can achieve silence by proper garage door maintenance. Don't forget that noises begin when parts get thirsty. So, apply a few drops of lubricants every six months or so. Lubricants help components move better. When steel tries to slide against another part made of steel, the movement will be difficult and noisy without lubricants. So, make lubrication maintenance your priority.
It's equally vital to check fasteners. After months of everyday use, they get loose. When they get loose, brackets and hinges get loose too. Parts start moving and the whole system slightly vibrates. That's where the noise comes from. So, tighten them up. Make sure everything is in place. This way, you have no noise and no problems.